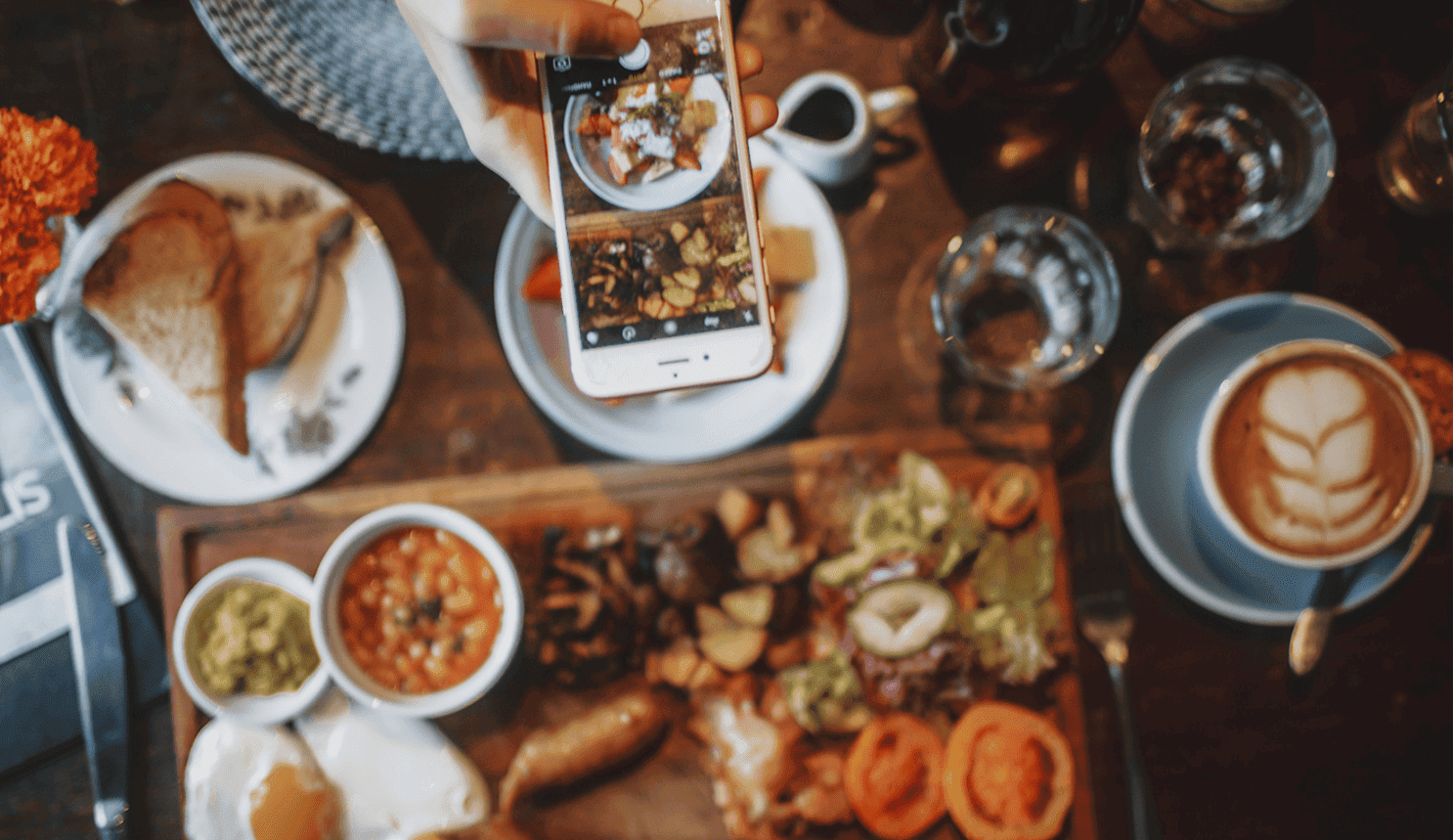 So you're launching a new online ordering platform at your restaurant — offering guests a digital experience is a great way to build your brand and increase revenue, but if you're new to the digital restaurant game, the "build it and they will come" approach probably won't fly. To bring in that coveted R on your I, you'll need to put in the work to encourage and incentivize your customers to use your online ordering platform, and keep them coming back.
In this guide, we'll cover some simple, yet effective tips to promote online ordering at your restaurant, plus some useful resources. Whether you're launching a mobile app or a web app, when used together, these tactics can have a huge impact on your adoption rate.
Related: Online ordering systems for hotels
Digital
Use the digital assets you have at your disposal, like your website, social media presence, and email list to increase exposure.
Add a prominent "Order Now" button to your website homepage. If you're introducing online ordering to your customers for the first time, use a popup to ensure every site visitor sees your link.
Offer a discount or free item for first time users.
Offer a menu item that's only available to order online.
Email blasts – if you have an existing email list, create a promotional email announcing the launch of your online ordering platform with order links or links to your App Store / Play Store listings. Be sure to include any info on the aforementioned discounts or promotions.
Organic social – announce your launch by posting photos or graphics on your social channels featuring mouth-watering images of your food and links to your order page or app listings.
Website popup or homepage promotion – add a popup to your website or a prominent feature on your homepage with links to your order page and/or app listings and any promotions or discounts you're offering.
In-store WiFi splash page – add graphics and messaging on your in-store WiFi login splash page with a compelling call to action and download or order links.
Paid social – expand your reach by creating a social ad or boosting your most popular organic posts. If you're new to social advertising, here are some helpful links:
– How To Advertise On Facebook in 2023: Complete Guide (Hootsuite)
– How To Run Instagram Ads: A Beginner's Guide to Becoming a Pro (SocialPilot)
– Twitter Ads for Beginners (Hootsuite)
– TikTok Ads for Beginners: A Complete Guide & Steps to Success (Search Engine Journal)
– Want to see what the competition is up to? Head to Meta's Ad Library and enter one of your competitors in the search box to see the Facebook and Instagram ads they've run.
In-Store Signage
Use your brand assets to create compelling in-store signage with strong calls to action and QR codes linked to your order or app download page. Ideas include:
Window clings
A-frame signs placed in front of your store
Pop-up banners in high-traffic areas
Stanchion signs
Bathroom signs (place flyers or posters on stall doors, above urinals, on paper towel dispensers, etc.)
Table tents
Countertop signs
Signposts along drive-thru line
Digital screens or menu boards
Receipts
Napkins
To go bags/other packaging
Postcards/flyers placed in all to go bags
Coffee sleeves
To go menus
Print mailers
Train staff to promote your online ordering platform
Make sure your FOH staff is up to speed on your launch and any associated discounts or promotions. Ask them to mention the online ordering at checkout or anytime they're engaging with a guest. Have them use your in-store signage or print collateral as visual aids to encourage orders and downloads via QR code link.
Optimize links and landing pages
If you're launching a restaurant app, you'll need to provide separate download links for both Android and iPhone users — think about how you want to present those links via QR code. Space is often limited on receipts and small-format print collateral, so you may want to create a central landing page on your website with links to the App Store and Play Store, as opposed to including two QR codes on your collateral.
Measure everything you can!
While measurement is relatively straightforward on your digital promotions, it can be difficult to understand the impact of your in-store signage and print collateral. We recommend using a QR code generator like this one that provides trackable codes. Make a different trackable code for each piece of collateral/signage you create to better understand what's working and what isn't.
Don't have a graphic designer on hand?
Free services like Canva or Adobe Express are easy to use and offer some great customizable templates. If you'd rather work with a designer, you can find some affordable freelancers on sites like 99designs, Fiverr, or Upwork.
Free Resources
If you don't have a marketing team at your disposal, you can still create professional-level ads, copy, graphics, landing pages, collateral, and other content with the tools below.
Stock photos, images, and videos
Photo editing and image creation
Photoroom – free photo editing tools, including a background remover, retouching tools, and even AI generated images
Remove.bg – easily remove backgrounds from your photos
Copywriting (the AI tools below help generate engaging, optimized copy for ads, social posts, landing pages, emails, and more)
More on promoting your online ordering channels: