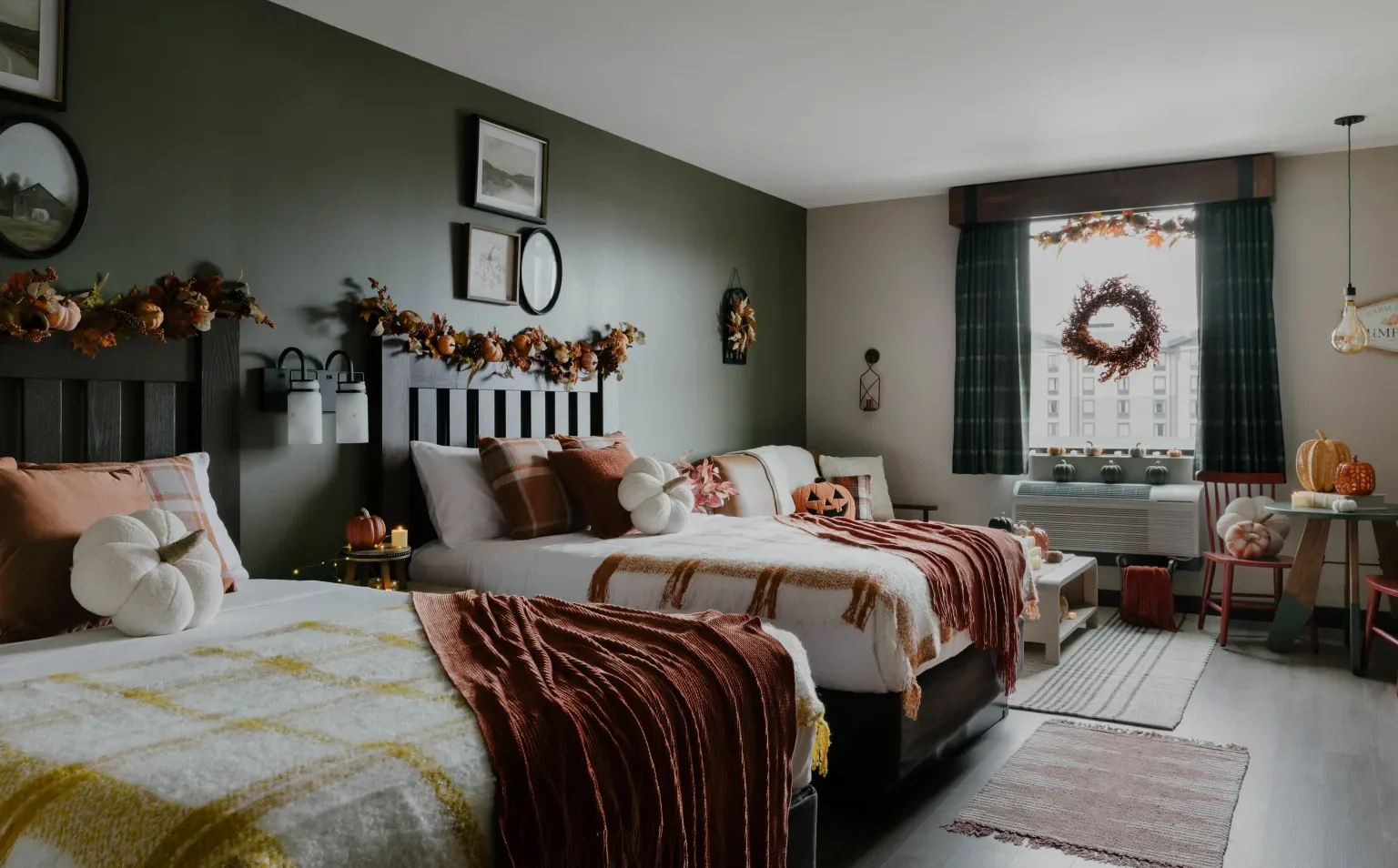 It's that time of year again – Summer is winding down and that autumn chill in the air is creeping in. Shorts and t-shirts are going back in the closet and out come the jeans and flannel. That's right, we're officially entering pumpkin spice szn. 
While it might seem like the pumpkin spice aesthetic has been in our lives forever, it wasn't a part of the zeitgeist until Starbucks rolled out the Pumpkin Spice Latte nationwide in 2004. The PSL gained fast popularity after its launch, but the adoption of social media in the late 2000s is when pumpkin spice became a full blown phenomenon. 
That timeframe also coincides with the launch of the original Starbucks app in 2009, which made it much easier for customers to order and pay for their PSLs, effectively boosting sales and spreading the influence of pumpkin spice even further. Given that the CardFree founding team developed that app for Starbucks, one could make the case that we're partially responsible for the pumpkin spice craze… you're welcome, world!
Prior to the launch of the PSL, the only pumpkin-related item you could find in the grocery store was pumpkin puree, but the PSL gave birth to an entire pumpkin spice economy – from cereal to beer to edible underwear (probably), and now, hotel rooms, there is nothing companies won't inject pumpkin spice into.
That's right, in a sort of full circle moment for CardFree, our partner, Great Wolf Lodge, has unveiled its Pumpkin Spice Suites. "Personally created by famed content creator, author, and interior enthusiast Steffy Degreff, this suite brings guests a fully immersive pumpkin spice experience. Everywhere you look, you'll be reminded of the changing foliage and sweet indulgences that mark the fall season."
The suites, only available for stays during Great Wolf Lodge's Howl-O-Ween celebration, September 28 – October 31, are fully decked out in pumpkin spice everything – from the bedding to the wall art, decorations, and of course, pumpkin spiced food and drinks. And if guests in the Pumpkin Spice Suite are feeling peckish for something without the taste of cinnamon and allspice, they can order food for room service or pickup with CardFree online ordering integrated into the Great Wolf Lodge app.
The Pumpkin Spice Suites campaign is a great piece of viral and experiential marketing that will surely raise Great Wolf's brand profile and help them reach new audiences. By partnering with a well-known influencer that vibes with their brand while tying the campaign to the world's most internet-famous seasonal aesthetic/flavor profile, Great Wolf Lodge's marketing team has created a shareable, meme-able campaign. Once the public is actually able to stay in the suites, we should expect to see more virality as guests post on social media about their fall-themed vacation. 
Great Wolf Lodge is no stranger to this kind of outside the box creativity in their branding and guest experience – in fact, the original Great Wolf Lodge (then part of the Polynesian Hotel in Wisconsin Dells, WI) was one of the first indoor water parks in the country, which started an industry trend. Fast forward to today, and Great Wolf Lodge has taken innovation to a whole new level. Their nationwide presence is a testament to their commitment to top-notch hospitality and entertainment. From state-of-the-art facilities to cutting-edge hospitality tech like CardFree order ahead, charge-to-room, and kiosk solutions, they're all about making their guests' stay as smooth as possible.
Now, with Great Wolf Lodge making waves with their room makeover, we thought we'd take a look at some other over the top hotels and resorts around the world (with a tech focus, of course). 
Henn na Hotel | Nagasaki, Japan
Henn na Hotel, which translates to "Strange Hotel," is fully automated and run entirely by a staff of robots. Some are human-like, some are more R2D2-style, and others are dinosaurs (for some reason). Guests can check in with a robot front desk attendant or an automated kiosk, while they can store their bags in a luggage locker manned by a massive robotic arm. The hotel also features a fully automated convenience store and restaurant along with a 360-degree gaming and karaoke screen.  
As it turned out, these were not the droids guests were looking for, as frequent breakdowns led management to send over half of the hotel's 243 mechanical workers to the robot graveyard (or hopefully recycled somewhere). Today, the hotel is operated by a leaner robot workforce with some human help, but is still fully automated.
Eccleston Square Hotel | London, UK
While Henn na Hotel falls into the category of fun, kitschy tech for the sake of tech, London's Eccleston Square Hotel is a boutique luxury hotel that has leaned heavily into tech to enhance the guest experience. Each room is outfitted with digital controls to adjust the blinds, temperature, lighting, heated floors, and there's even a button to indicate "do not disturb." Guests can kick back on their massage bed and use an in-room iPad to control the TV, order room service, schedule a wake up call, explore nearby attractions, request amenities, and a lot more.
M Social | Singapore
The sleek design-focused 293-room M Social hotel in Singapore introduces guests to two "friendly autonomous staff members," AUSCA and AURA. AUSCA, the autonomous breakfast chef, rolls around the hotel restaurant cooking up egg dishes for guests, complete with condiments. AURA is the resident delivery robot, riding and operating elevators to bring guests toiletries, towels, and other amenities throughout the property. While these types of robots have become more commonplace in hotels and restaurants, M Social brought home a Singapore Tourism Award for Best Business Innovation when they introduced the robots in 2017.